TUR9255 project is rising in the developing district of Avcilar by the surety of Metraco A.S. The project consists of luxurious apartments which are changing between 1+1, 2+1, 3+1 and 4+1 on 11.000 sqm land area. Having minimum one balcony is the most significant point of the flats. TUR9255 promises a comfortable and safe life with a smart home system and its resistant blocks against to earthquake. The project is also compelling with its features, each flat will be synchronous with a smart home system in order so that residents will be able to manage their homes by mobile phones and tablets. With a smart home system, you may have a chance to watch your children from your screen while they are playing in the entertainment areas.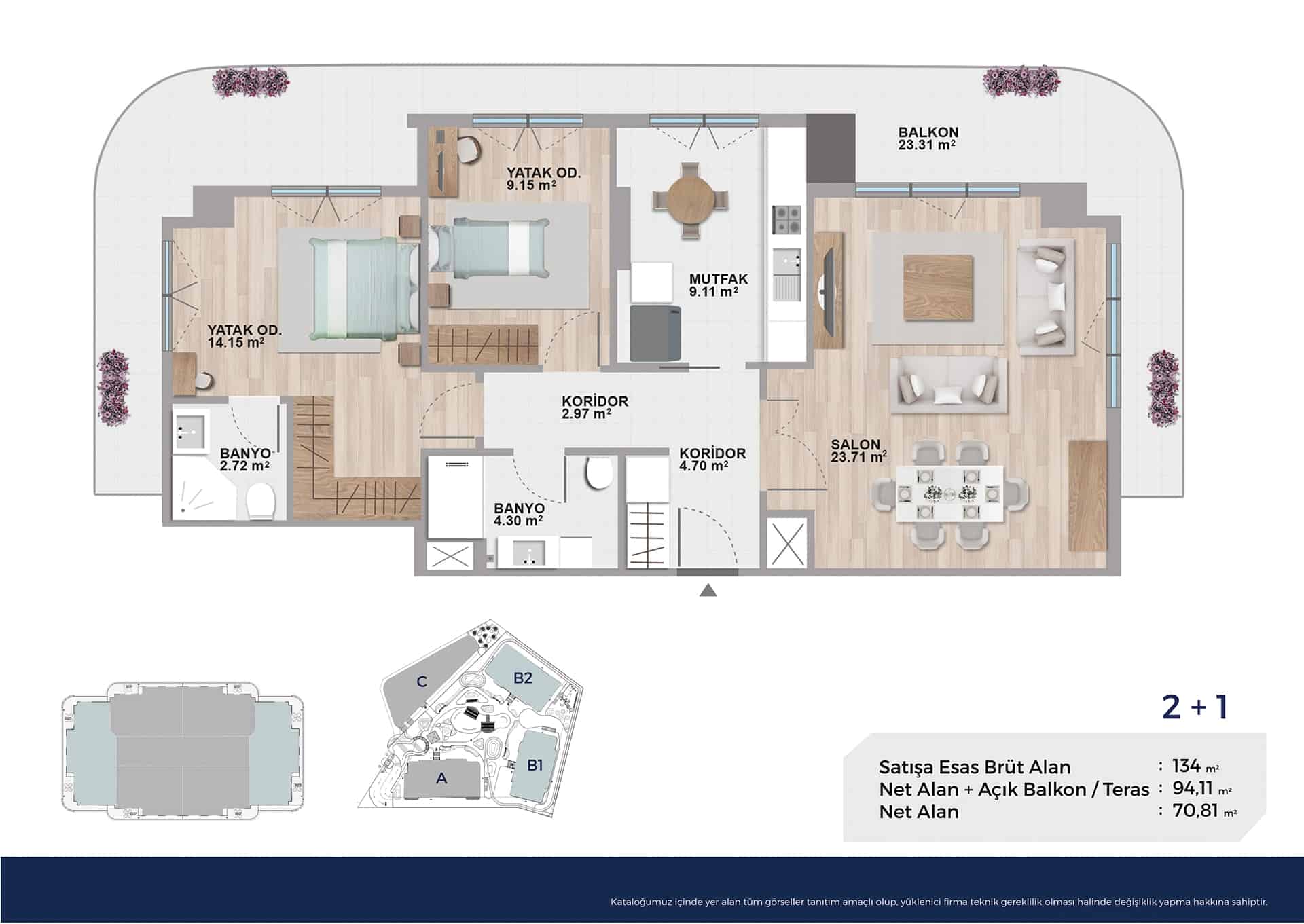 There are many social areas in order to spend an enjoyable time with your neighbor, family and friends in TUR9255. While the project servicing playing areas for your children, you would have no doubt about you and your family security in this compound. Doing sport is an indispensable activity for a healthy life, you can keep your fit in Club 19. You may also relieve from your work stress while taking a walk around the compound lake amongst the trees. Club 19 also offers you swimming change in 4 seasons with indoor pools that are having sunlight from the glass roof.
Besides the social amenities and architecture, TUR9255 is appreciated with its location. Avcilar metrobus station is only 600 meters away from the compound, E-5 380 meters to the compound and Istanbul University Avcilar Campus is within walking distance. It is really easy to find a mall, hospital, school or any shop for your daily life. TUR9255 offers to you a privileged life with its all facilities and location in Avcilar.