The concept of TUR6795 bases on the mansion culture, so it is located on the seaside of Buyukcekmece. The family life of modern urban people is designed with an innovative architecture and the perception of home is redesigned for an active life at home not only housing. 95 percent of the project has the seascape. TUR6795 is transformed into a different life experience by being integrated with the public spaces.
TUR6795 project has a 75.000 square meters construction site, and it is constructed on a 30.000 square meters land. The project contains 270 residences, 56 penthouses, 40 both garden and terrace duplexes. In the seaside, a commercial area, Marina Bazaar, is located on a 5.000 square meters area.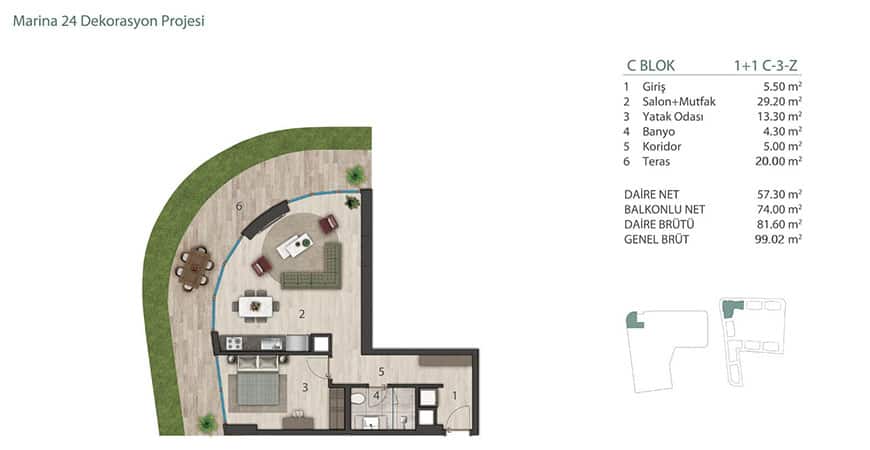 TUR6795 is made up different apartment types according to the needs. The height of the floors is designed as 3.50 meters and the volume of rooms and kitchens is extended.
When you arrive at home, you can get away from the stress of whole day. A professional wellness complex with a spa, wellness, fitness, squash, massage rooms, steam rooms, sauna and Turkish bath will be ready at your service.
In TUR6795, you will have a peaceful living environment with viewing terraces, skating rink, bicycle track, jogging track, coin bikes, outdoor chess and children's playground.