The best quality property, TUR4299 is located in Basin Ekspres, Istanbul. Starting from 3,044,763₺ and cash payment this amazing real estate project opportunity in Turkey is waiting for you.
TUR4299: AN EXCLUSIVE AND RELIABLE ROUTE FOR INVESTORS FROM MAR YAPI
TUR4299 was designed as a hotel and residence block, in collaboration with Rotana. Rotana is the largest hotel chain in the Middle East. It has an investment concept that is unprecedented in Turkey. The investment made in the hotel apartments of the project is guaranteed for a term of 2 years by leaving them to Rotana management and are transferred to the owner of the apartments in USD currency. Following the expiry of the guarantee period, the monthly income of the apartments are delivered to the investors. (again in the USD currency.) TUR4299, which is situated at a very valuable location at the intersection of TEM and Basın Ekspres Road. It is 9 km away from Atatürk Airport and is renowned as the closest hotel project to the 3rd airport. TUR4299 which is designed by Suyabatmaz/Demirel architectural office, has 152 hotel apartments and 153 residences, ranging between 79 to 153 square meters. The project includes an indoor pool, a Fitness Center and a parking garage. It promises maximum service quality and comfort to its guests.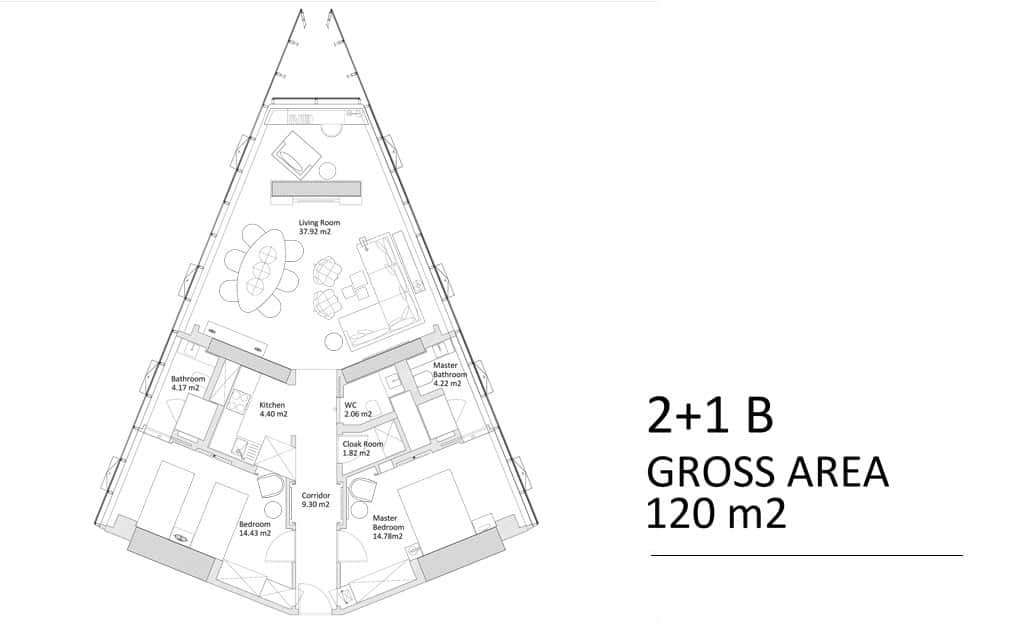 It turns all your dreams into reality. It is located near Metro station, at the intersection of E-5 and TEM highways.
Turkey's innovative real estate developer Mar Yapı and leading international hotel management brand Rotana joined forces to bring you an unparalleled, risk-free return on your investment.
For further information or advice about investing in Istanbul and TUR4299, please call or message us. For more information please check out our FAQ page and services. With respect to time, humanity and history…