CENTRAL PROPERTY FOR SALE  IN ISTANBUL
When you buy a central property for sale in Istanbul ,Turkey  or anywhere in the world the main buying point is always Location, Location, Location, and this luxury property in istanbul, being in a very unique location, is a rare opportunity for a Turkish citizenship investment as property for sale in Istanbul.
The apartment on offer is 37,79 m2 gross and net is 23,32 m2 is in Basın Ekspress ,Istanbul, located to Bağcılar . The house is 3 km to Yeşilköy Marina , 20  kms to Taksim, 7 minutes driving to İstanbul Aydın University , 3 minutes driving to Starcity Mall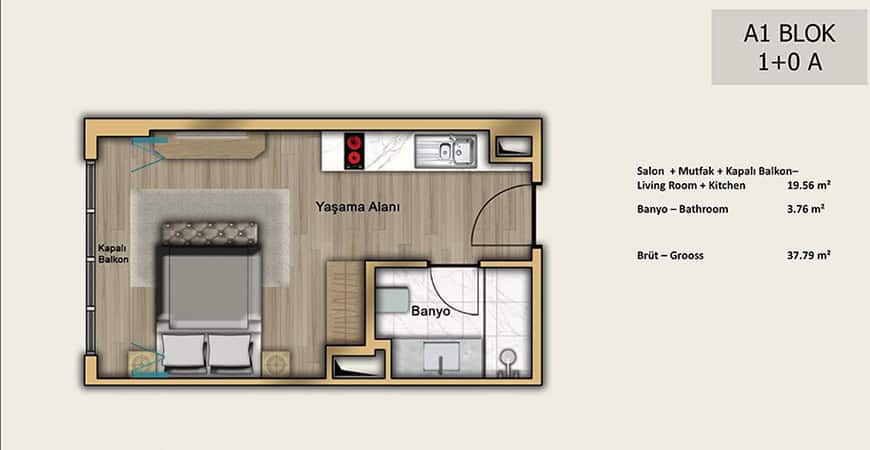 Property for Sale in Istanbul Investment Information
It is certainly possible that capital appreciation of this apartment as a istanbul property investment for Turkish Citizenship, will be very hight due to location
Under normal conditions, there is generally very limited Apartments for sale in this part of Basın Ekspress, Istanbul. This a very nice  istanbul real estate project and generally, every purchase  of apartment in Istanbul has increased in price for the last 10 years.  Although it is not possible to predict the future, it is easy to say that, due to lack of new real estate projects in Bağcılar Istanbul, This  apartment for sale in Istanbul prices will increase, regardless of the economy or any other situation.
Turkish Citizenship
This property for sale purchase is totally valid for Turkish Citizenship applications, and the flat price and the official valuation will be the value required for a Citizenship application, which means that this Apartment can be regarded as an ideal investment opportunity for Turkish Citizenship.  When you have kept the Apartment for 3 years, you will undoubtedly be able to sell it with a very good profit.
For further information or advice about investing in Istanbul please call or message us. For more information please check out our FAQ page and services.